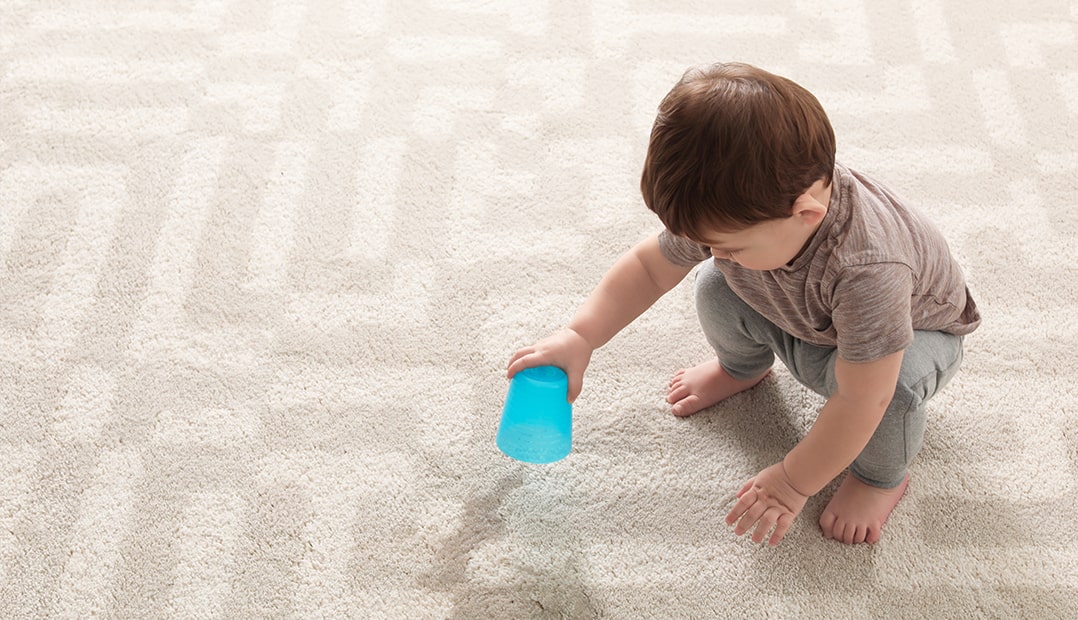 Even little ones can make big messes! Clean and deodorize baby spills or accidents on carpets by soaking up as much of the spill as possible.
Clean the stain according to the carpet manufacturer's directions and allow to dry.
To deodorize, when the area is completely dry, sprinkle liberally with ARM & HAMMER® Baking Soda.
Let sit for 15 minutes.

Vacuum the carpet.
Check for color-fastness first before applying ARM & HAMMER® Baking Soda*
*CAUTION: Before use, test hidden area of carpet for color-fastness. Mix 1⁄2 tablespoon in 1⁄2 cup water and pour small amount on carpet. Let dry, vacuum, and check carpet.