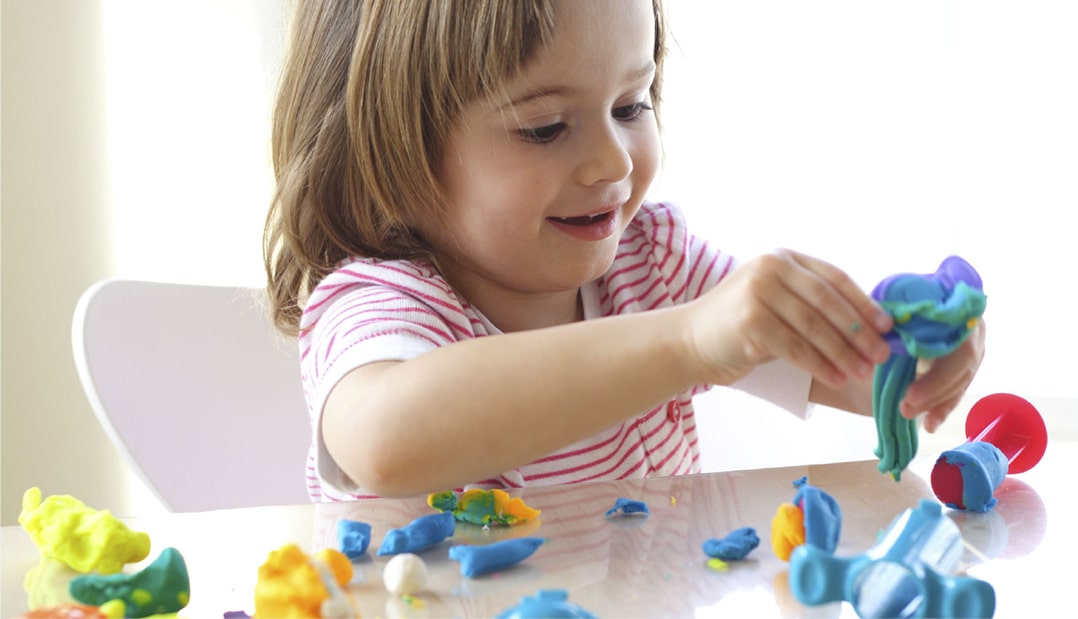 Play Clay™ is great for rainy days, birthday parties, and class activities. Use it to make decorations, ornaments, jewelry, magnets, boxes, and more!
Capture a child's handprint in Play Clay™ by pressing into damp clay.
When dry, paint and add the child's name and date on back, then attach a picture hanger.