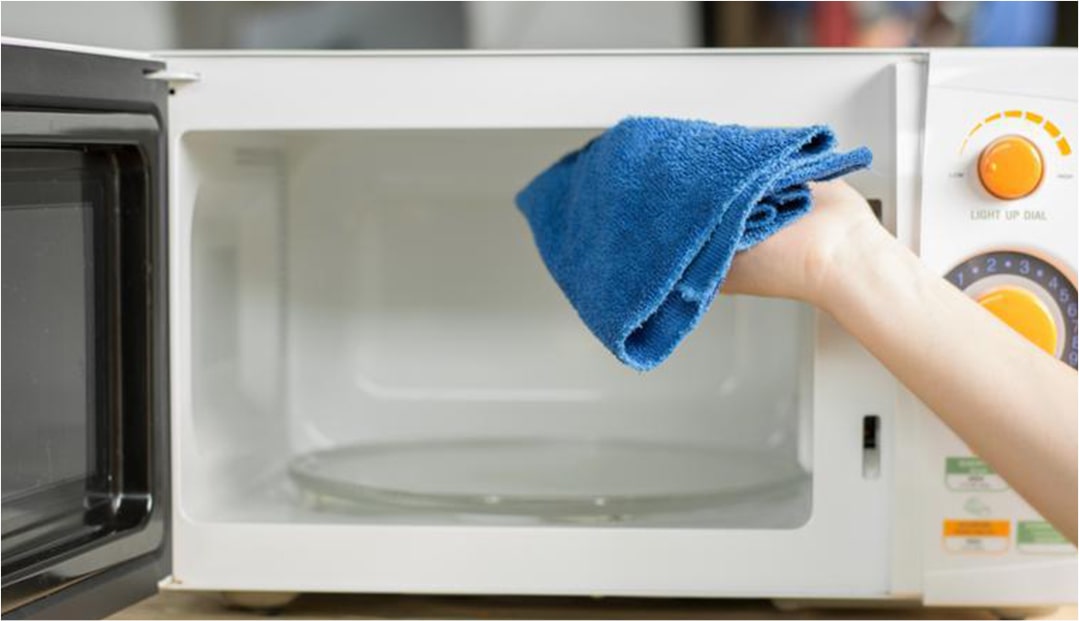 Dirty microwaves retain the odor of everything we cook in them. For instant cleaning and deodorizing, follow the steps below.
Sprinkle ARM & HAMMER® Baking Soda on a damp sponge.
Gently wipe the inside and outside of your microwave.
To keep odors at bay, place a box of ARM & HAMMER® Baking Soda Fridge-N-Freezer® Odor Absorber in the microwave between uses
Replace it every 30 days for maximum freshness.